Teacher Training: Becoming the Flame-Tender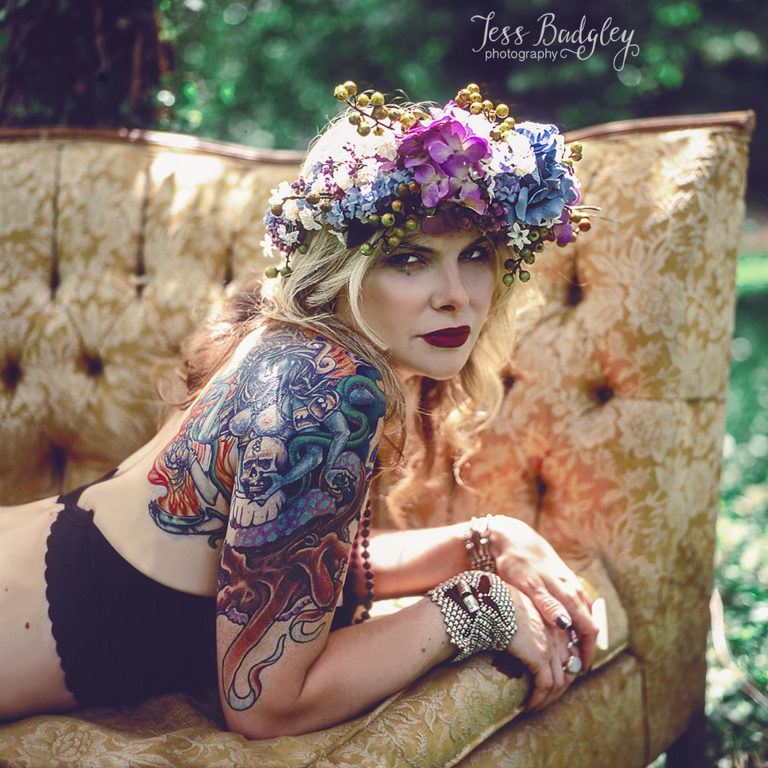 Intro
Programs
Please note that 2020 will be the last year Danielle will lead yoga teacher trainings. The 200-hour program will not be offered after January 2019, and enrollment for the 300-hour program will remain open only throughout 2019 to ensure all students graduate.
Registration opens for the Hag Witchery Teacher Training: Becoming the Flame-Tender beginning 8/1/2019 with a strong registration preference for those who have enrolled in the Hag Ways Apprenticeship or completed the 300-hour program with Danielle (See below). 
Hag Witchery Teacher Training: Becoming the Flame-Tender
In-Person, Via Three Five-Day Intensives (108 In-Person Hours)
This modern age calls many of us to tend the flames of our living altars, to resist surrendering to apathy and, instead, cultivate our own individual Craft of gathering, storytelling, ritual, movement alchemy, and spell-work. The Hag Witchery Teacher Training is an in-person program (no online component) beginning in Spring 2020 with curriculum focused strongly on The Hag Witchery Teacher Training is an in-person program beginning in Spring 2020 with curriculum focused strongly on guiding accessible ceremonies and rituals based on nature's rhthyms, facilitating personal mythwork for circles and groups, guiding group movement and conscious body prayers, holding space for creative work, facilitating practical magick and crafting sacred spaces, and guiding pathworking experiences for groups and circles.
Registration opens on Lughnassadh, August 1st 2019. This is a comprehensive facilitator training for those seeking to hold space for various types of groups, including women's circles, young covens, retreat gatherings, professional collectives, sacred movement classes, moon circles, and other spiritually inclined gatherings. Students must complete all three intensives within two years as well as the "Flame-Tender Project," a personally designed incarnation of their work in the training, such as the development of a regular ritual circle, group class, activist group, or healing circle. The intensives can be taken in any order and will always be held in Spring, Summer, and Autumn. Exact dates TBA.
Strong preference during application process for those who are enrolled in or have completed the apprenticeship. The teacher training includes significant guest teacher lectures and experiences as well as between-immersion work and reading. A simple overview of the curriculum is as follows:
Tending the Roots (Spring Intensive): Matrilineal Healing, Guiding Manifestation Magick, Leading Rituals for Imbolc, Ostara, and Beltane, Facilitating Personal Mythwork, The Three Spring Stories and Storytelling for Ancestral Kinship and Motherline Healing, Designing Spring/Summer Retreats, Conscious Movement for Sensuality and Manifestation Spellwork, Gender Sensitivity Education for Circle-Workers, Working with Maiden/Hunter Deities and the Earth, Air, and Ether Elements, Facilitating Group Painting and Mixed-Media Art-Making
Blessing the Heathen (Summer Intensive): Facilitating Gratitude Magick, Guiding Rituals for Litha, Lughnassadh, and Mabon. Guiding Personal Mythwork for the "full moon" of the Year, Designing Autumn Retreats, Body Prayer for Time's Spiral, Working with Mother/Father Deities and the Fire Element, Nature Groups, Holding Space for Shadow-Work and Art-Making, The Summer Tales and Storytelling for Inspiration and Heart-Healing
Meeting the Hag (Autumn Intensive): Authentic Death Ritual, Honoring Ancestors, Leading Co-Created Altar-Building, Working with Crone/Sage Deities and the Water Element, Facilitating Wild Divination Circles and Rituals for Samhain and Yule, Body Prayer for Release, Psychic Shielding and Protection Magick, Holding Space for Shadow-Work, The Season of the Witch Stories and Storytelling for Grief and Void, Honoring the Beloved Dead in Groups
Practical Elements of the Teacher Training
There is space for 13 flame-tenders in each intensive. When you apply (registration opens 8/1/19), you will be asked which intensives you plan to attend.
Teacher Training Tuition
One payment of $3900 (This is for the full training, all three intensives) OR
Per Immersion Payments of $1450 due 6 weeks before the immersion begins
You are able to pay the per-immersion payments monthly or break them up as you wish, but they must be paid in full 6 weeks before the immersion. You are able to transfer funds paid to another immersion within the same year up until 6 weeks before the immersion starts. After this deadline, you will not be able to move your tuition to another immersion except under very unique circumstances.
Continuing Education and Certificates
You will receive a certificate upon completion, and each intensive includes 10 Contact-Hour CECs with Yoga Alliance (These certificates available upon request; 30 total contact hours included in the training)
Application Process
There is a strong preference for current or past apprentices in the teacher training as well as those who have completed the 300-hour training with Danielle in the past. Registration will open on 8/1 and continue on a rolling basis until all intensives are full. If you would like to receive a "priority enrollment" invitation, please email us at Info@DanielleDulsky.Com and we will send these invitations out in mid-July 2019 along with the application.