Witches speak
the languages of
longing & rebellion.
My Books
2023

Bones & Honey: A Heathen Prayer Book

A handbook of heathen prayers for witches, dreamers, and wild children. COMING NOVEMBER 2023. PREORDER NOW.

Order Online

2022

The Holy Wild Grimoire: A Heathen Handbook of Magick, Spells, and Verses

An introduction to mythic witchcraft and companion journal to The Holy Wild: A Heathen Bible for the Untamed Woman.

Order Online

2021

The Sacred Hags Oracle

"Danielle Dulsky brings the myth and magick of the Sacred Hag right into our hands, reminding us that this archetype holds the depth and power we all need."
-Ora North, Author of I Don't Want to Be An Empath Anymore

Order Online

2020

Seasons of Moon and Flame

"Bold, exquisite, empowering, and healing in its conviction and execution, Seasons of Moon and Flame is an exceptional achievement and essential read."
-Mat Auryn, Author of Psychic Witch

Order Online

2018

The Holy Wild

"In this book, Danielle's liberatory words, quivering sensuously with a search that has never terminated, open us up to the fathomless beauty of the wilds beyond our fences."
-Bayo Akomolafe, These Wilds Beyond Our Fences

"Danielle has once again brewed another deliciously soul-gasmic book filled with so much truth."
-Juliet Diaz, The School of Witchery

Order Online

2017

Woman Most Wild

Woman Most Wild is a fierce, raw, and unapologetic affirmation of women's spiritual freedom. This book offers women lush glimpses of and open pathways to Wild Woman Spirituality, the non-religious and fully accessible practice of soulful, nature-born sensuality, magick and ritual, and sisterhood. Reclaiming the name of Witch as both a wild woman as well as a compassionate global healer, this book asks the reader to consider spiritual liberation by way of the "three keys to the broom closet."

Order Online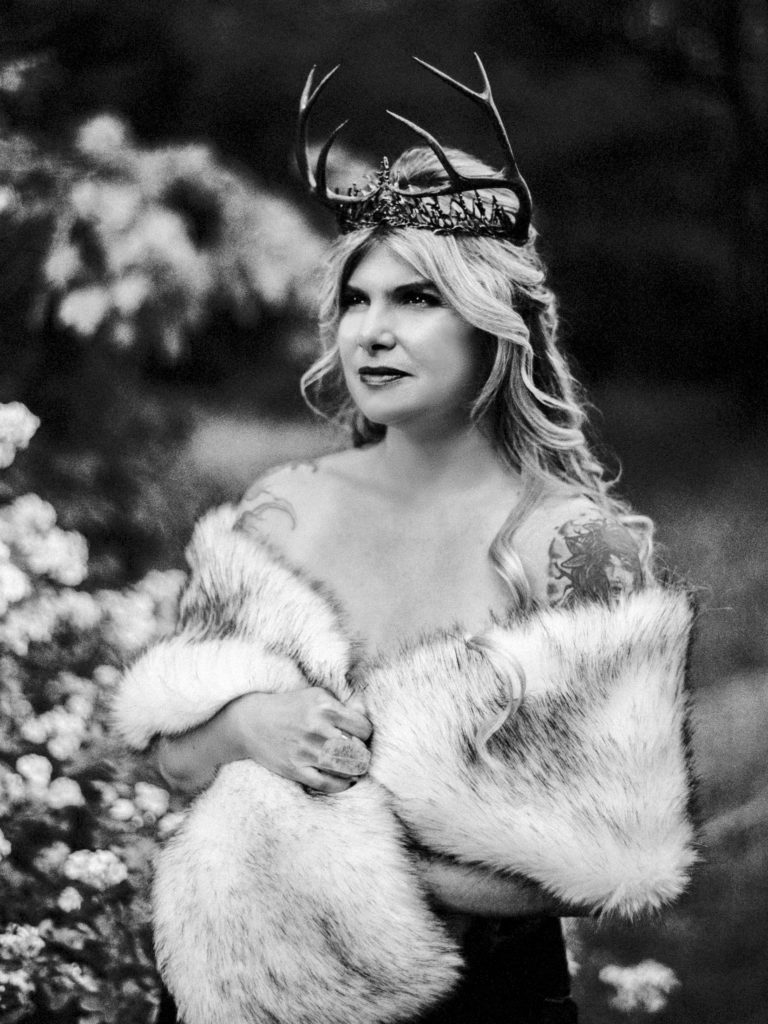 Intro
Creatrix
Danielle is a heathen visionary, painter, and word-witch. The author of Seasons of Moon and Flame, Woman Most Wild, and The Holy Wild, she teaches internationally and has facilitated circles, embodiment trainings, communal spell-work, and seasonal rituals since 2007. She is the founder of The Hag School and believes in the emerging power of wild collectives and sudden circles of curious dreamers, cunning witches, and rebellious artists in healing our ailing world.
Welcome